THIS IS THE COURSE I WISH I HAD WHEN I STARTED
Enroll now to skip the stress and get the proven systems and tools to launch and scale a podcast and turn it into a side-hustle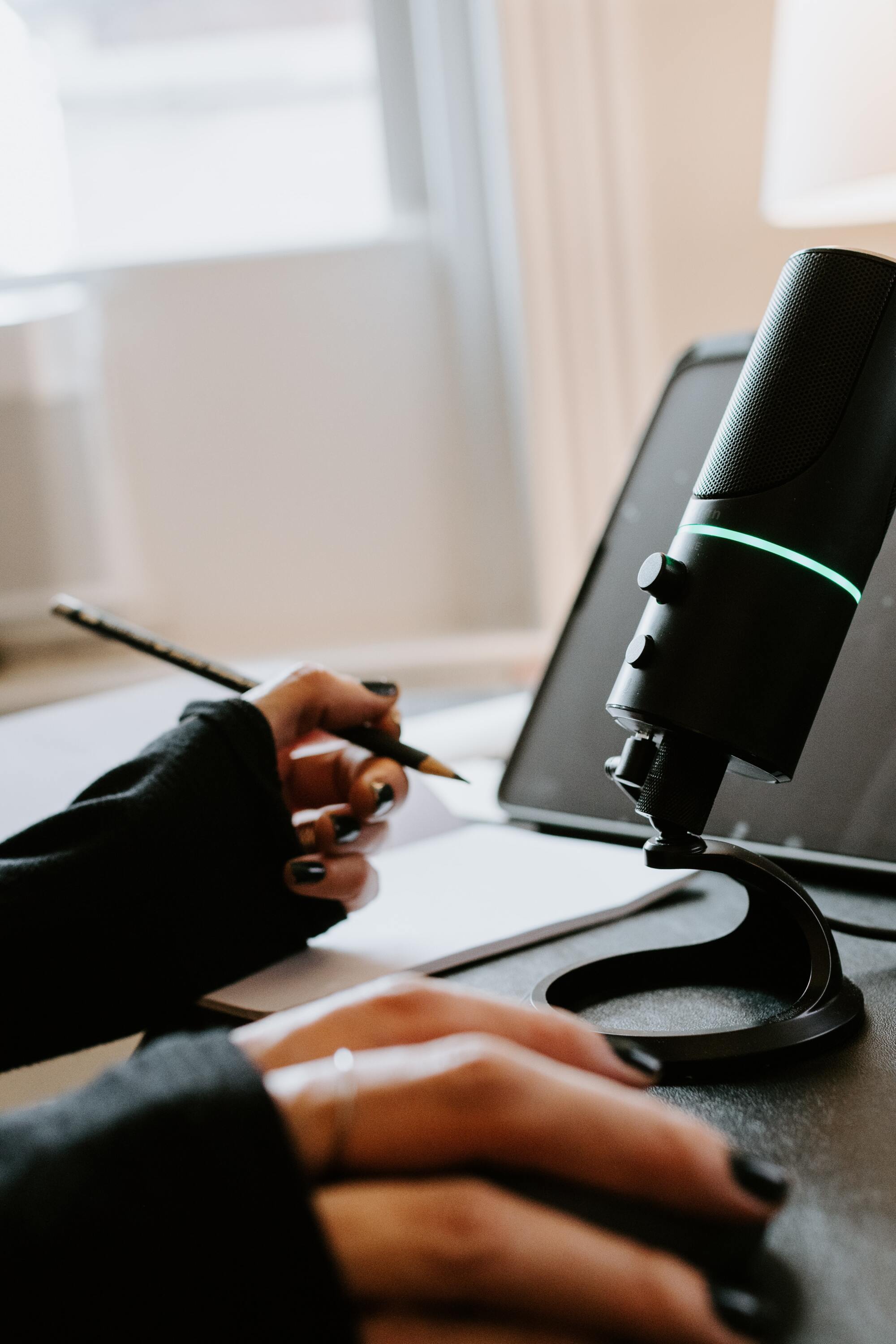 Why 2021 is THE year to start a podcast...
It's no secret that podcasts are big right now...
In fact, they're one of THE fastest most powerful ways brands are building authority, growing audience, & making passive income...but here is what they don't tell you...
The problem is that most people do one of two things:
They try to start a podcast with no plan and then get overwhelmed...and give up.
They successfully start a podcast but cannot scale efficiently and affordably, which leads to burnout, monetization issues, and no growth.
Ladies and Gentlemen... I'm here to tell you that I've been there AND there's another better way that has led me, to not only GROW my podcast, book HIGHLY influential guests, save hundreds of hours of time...
...BUT ALSO TO BUILD MULTIPLE REVENUESTREAMS AND PASSIVE INCOME!!!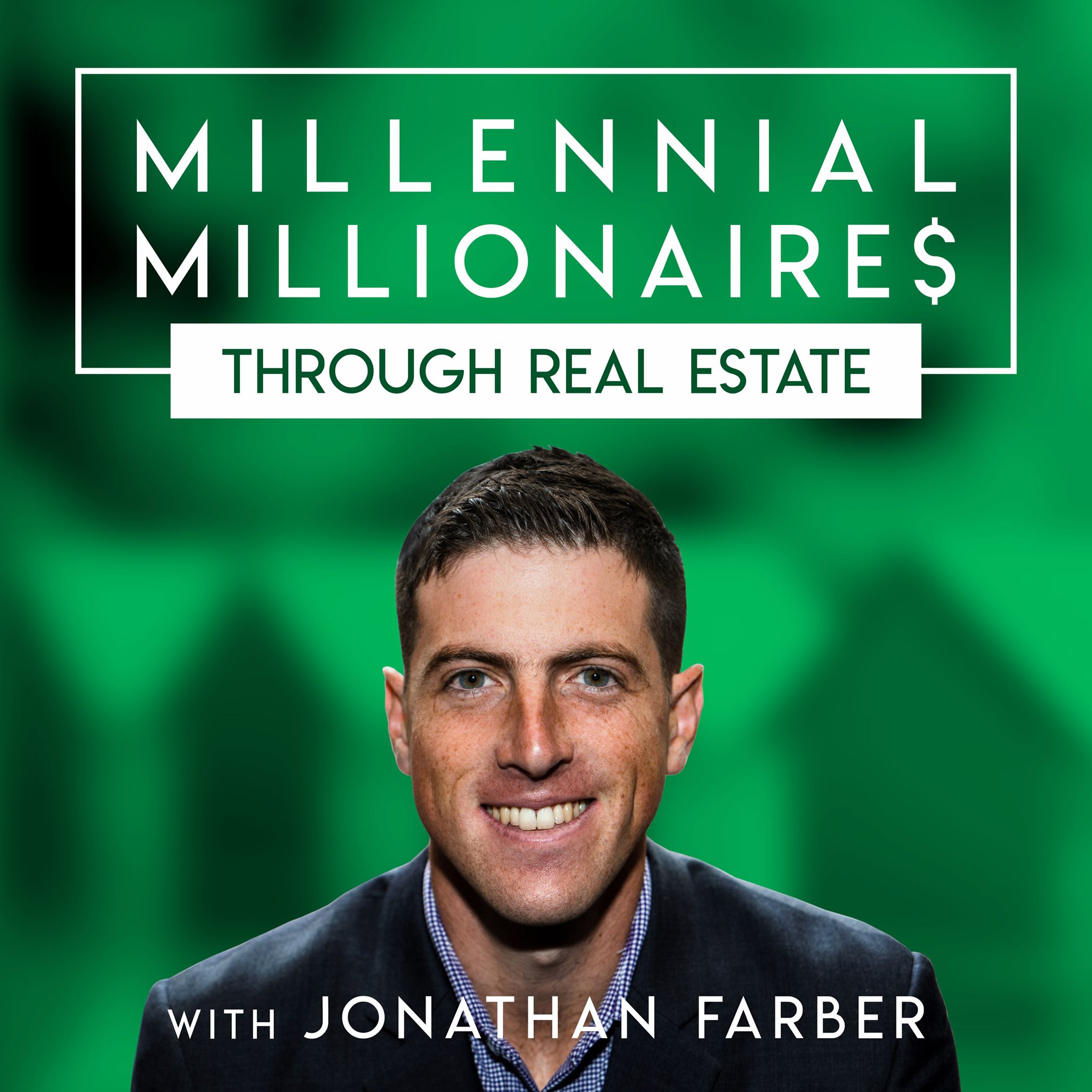 After Booking The 
Top Influencers In My Space, and earning $7K/month+ in sponsorships...
I knew I had a system that would actually work for others... 
that's why I created the 
'Podcast Systems University'
This course gives entrepreneurs and real estate investors everything they need to launch, grow, and scale a profitable podcast in the most efficient, systemized, and cost effective way possible so that you can only focus your time on what actually matters.
I recorded over 100 episodes with the top influencers in my space, documented the entire process from end to end, and developed a proven system that will grow your brand, save you time, and will position yourself as a 'must be on' show, without the risk of dumping a ton of money into it
THE SYSTEM BEHIND "MILLENNIAL MILLIONAIRE$" PODCAST, WHICH WE MONETIZED WITHIN 6 MONTHS.
What's Included:
There are 10 BITE SIZE MODULES to walk you through each step of the process.
​Our podcast development sheet to build the structure and foundation of your show so that you have an organized & CLEAR PATH.
The EXACT Software & equipment setup we've used on our podcast (which we've been able to MONETIZE within 6 MONTHS) which will get your podcast up and running FAST & AFFORDABLY. 
​Gain EXCLUSIVE access to our private Facebook community and find the support, MOTIVATION you need. Get ready to meet your new best friends.
Book TOP guests & experts with our PROVEN outreach templates our guest tracker system.
​Stay organized with our project management sheet and say GOODBYE TO STRESS.
Our EXACT PROCESS TO HIRE A VA FOR $9 an episode and set you up for success to have a seamless partnership.
How our VA walks through editing an episode in ACTION. 
The strategies we have used to grow our podcast to 27K DOWNLOADS in 1 year and GAIN SPONSORSHIPS.
Erika is ready to take on the podcast world!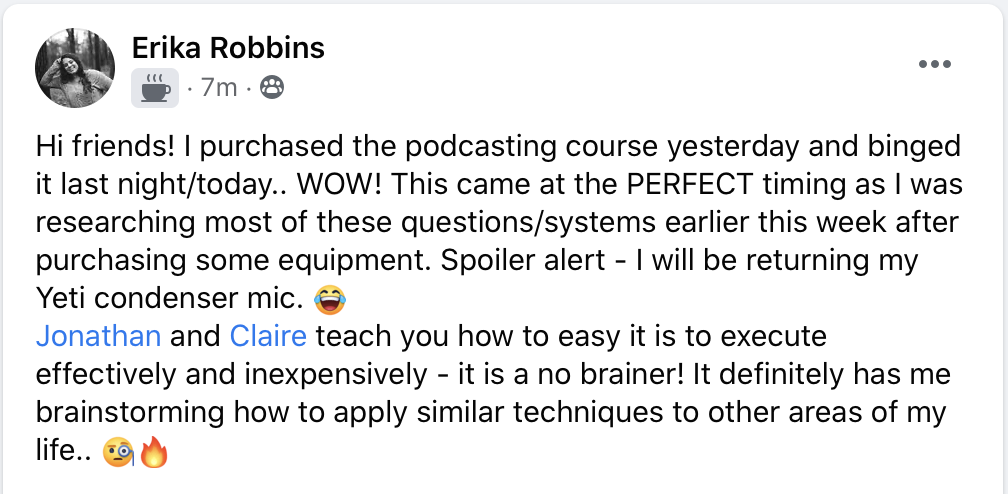 Becky is crushing her Podcast in the very first week!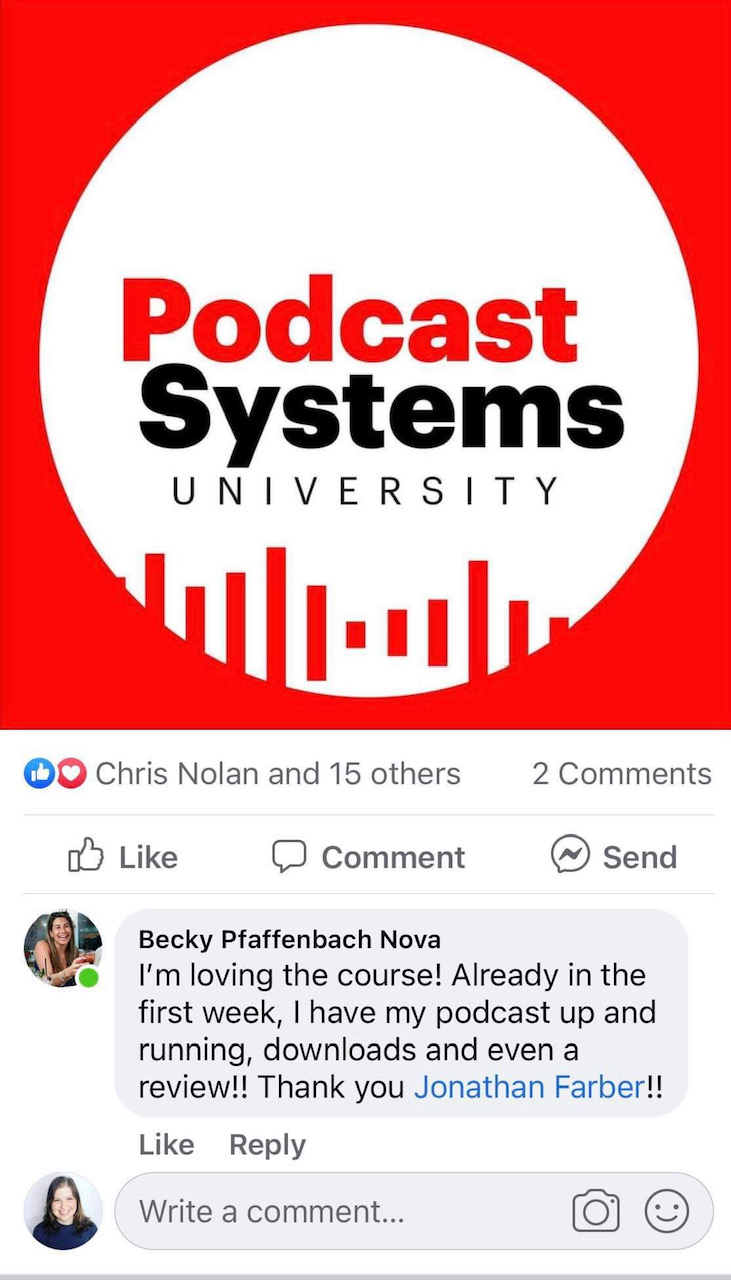 Our members are loving the group coaching calls EVERY WEEK!



We like to keep it extremely simple because it shouldn't be this complicated.